A Message To Our Customers & Community
Published April 7, 2020 | By thorpe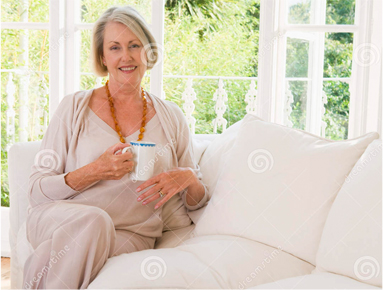 Coronavirus COVID-19 Precautions And Safety Measures
---
Our prayers are with those who have been affected by COVID-19. You have been relying on us when emergencies happen and, as always, we are here for you. We are closely monitoring the Coronavirus updates and recommendations from the CDC, and prior to the increase in cases, we began taking precautions. These include but are not limited to the use of 70% alcohol-based hand sanitizer, limiting physical contact (i.e. handshaking), sterilizing vehicles, etc. We take our role in the community seriously and try to make every effort to ensure our clients are taken care of but also that our technicians are safe as we enter our clients' homes and businesses.
---
Enhanced Thorpe Heating & Cooling Safety Protocol
---
Thorpe Heating & Cooling staff will be using one-time-use, disposable shoe covers and gloves, and we will be sanitizing both our tools and equipment.
We have briefed all our staff on safety practices within our customers' homes and on the CDC's recommendations for how we interact with one another.
Our coworkers are carefully monitoring their own health. To date, there have been no reported cases of an employee exhibiting symptoms related to COVID-19. In the event there is any individual who is presenting symptoms or fear they may have been exposed, they will be self-quarantined, along with any employees they've been in contact with.
If we don't shake your hand, we mean no offense. We just want to minimize the spread of germs to keep everyone healthy.
It is imperative that we begin to implement additional precautions for the safety of our community, staff and clients:

---
If you are sick or have been exposed to the Coronavirus, please cancel your appointment by calling us at 863-858-2577.

---
 2. Please avoid physical contact with our technicians during the time of the appointment. We will greet you with a warm smile, but not a handshake at this time.

---
 3. Please wash your hands with soap and water for 20 seconds prior to our arrival for our scheduled appointment. With your permission, our technician will wash their hands as well. Please instruct them to do so, otherwise they will use the company-provided Clorox hand sanitizer. We have always utilized booties when in clients' homes, but at this time all our technicians wear clean gloves as an additional precaution.

---
4. Each technician has been equipped with Clorox hand sanitizer (over 70% alcohol) as well as Clorox wipes in an effort to minimize risk. Masks can be utilized upon request, however the CDC does not recommend masks for healthy individuals. Masks are only recommended for those that are sick.

---
 5. If a technician is sick, they will be asked to stay home and get well; therefore, we ask for your patience and understanding in case an appointment must be rescheduled.

---
We thank you in advance for your patience during this most challenging and unprecedented time.