Services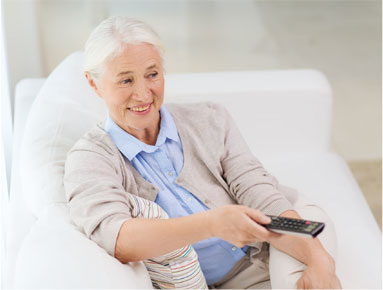 Custom Comfort Design
Your home is your castle and our goal is to deliver the best level of comfort, safety, and air quality available for the best price available. In order to do this we offer a free in home comfort consultation with one of our Comfort Advisors. Our Comfort Advisors are polite, highly skilled professionals of the highest moral character. During this survey, the Comfort Advisor will assess your family's personal comfort needs and wants as well as your homes specific requirements. They will assess the current installation; look for ways to improve its aesthetics, functionality, safety, air quality and efficiency. We will perform a "manual j" heat load calculation to ensure that the options that we provide are capable of delivering your desired level of comfort. We will review these findings with you then, together we will discuss several options to design the home comfort system that is right for you. We want you to know that you can trust us; we do this by giving you all of the pricing up front. We treat our clients the way we want to be treated. To schedule an appointment with a Comfort Advisor, Click Here. For more info on Custom Comfort, Click Here.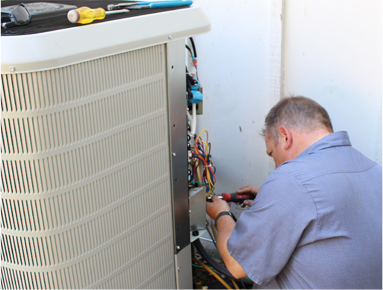 We Provide Craftsman Heating and Cooling Installation
After your new comfort system has been designed and you have chosen your new equipment; our Comfort Advisor will work alongside the Inside Support Team to choose an install date that is convenient for you. Our office will continue to be in contact with you from the time you authorize the project, throughout installation and beyond. Be assured that you will receive professional service and a 100% satisfaction guarantee. Our install team consists of highly trained professionals who will treat you and your home with respect. They are trustworthy, reliable, honest and dependable. Our installation professionals undergo continual training throughout the year. This training ensures that your new system operates as designed and you enjoy a pleasurable experience. Each member of our team is drug tested and background screened. They are people with integrity that you can trust in your home. We will leave your home nice and cool, but we will never leave you out in the cold.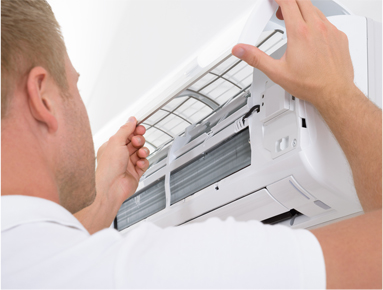 We Provide Heating and Cooling Maintenance
A great majority of people don't think about their heating and cooling system until it stops working or performing efficiently. Unfortunately, most of the time a system will fail in the heat of the summer or the chill of the winter. Our semiannual precision tune-up will help keep your heating and cooling system working effectively and efficiently in the heat of summer and those cold chilly nights.
Our professional service technicians understand proper maintenance of your air conditioning and heating system and can eliminate money – wasting problems. We have developed a customized program that addresses the problems we see most often. Read More…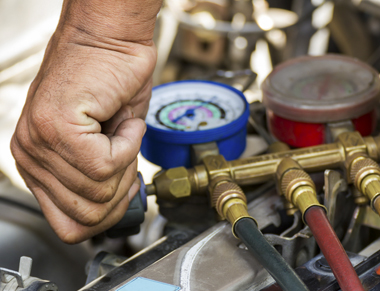 We Provide Heating and Cooling Service and Repair
No one wants to be in a hot house in the summer or a cold house in the winter. That is why you can call us 24 hours a day and always get a live representative. You may also email us for all of your service and repair needs. We will dispatch an experienced reliable service technician to your home as soon as possible. Your comfort is important to us.

We Provide Indoor Air Quality Solutions
Everyone wants to feel healthy, especially in their own home. According to the EPA, the air inside a home can be up to 10-times as polluted as the air outdoors. We provide a full range of indoor air quality solutions that are custom tailored for your specific needs. Every home and every client's needs are unique. We focus on providing solutions to your needs as opposed to "selling IAQ products". If it doesn't directly benefit your family and/or home, we won't offer it. We pride ourselves in being honest and forthright with our clients. We give our clients options with varying levels of effectiveness and explain upfront the pros and cons of each. Our technicians are fully trained on Indoor Air Quality issues and the latest treatment methods.
We break Indoor Air Quality down into 6 categories:
System Cleanliness
Particulate Capture
Source Elimination
Humidity Control
Ventilation
Odor Removal – rendering all indoor contaminants safe to breathe

Other Services We Specialize In:
Mistubishi Ductless Split and Multi-Split Systems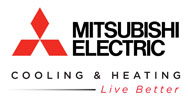 For decades, split-zoning air-conditioning and heat pump systems have been the quiet solution for cooling and heating problems around the world. Our quiet and powerful systems have three main components: an indoor unit, outdoor unit, and remote controller. Installation is as simple as mounting the indoor and outdoor units, connecting the refrigerant lines, and making a few electrical connections.
Mitsubishi Electric is the industry leader in split-ductless air-conditioning technology – period. Compare and you'll see that no one surpasses the Mitsubishi Electric brand's performance for quiet, easy-to-use, and energy-efficient operation. And because our split-ductless technology carries the Mitsubishi Electric name, you know every product is built to last. The bottom line is, Mitsubishi systems deliver the ultimate in comfort control for your home or office. It's true today and will be comfortably evident for years to come.
If a room is too hot or too cold, Mitsubishi Electric Cooling & Heating can handle it! Mitsubishi split-zoning systems are specifically designed to improve the comfort level in an uncomfortably hot or cold room of an existing building. Because they don't require ductwork, they're the perfect heating and cooling systems for renovating older buildings that were constructed before air conditioning was available – even those with plaster walls and brick facades. The versatility and variety of applications for Mitsubishi Electric systems are virtually unlimited. They're an excellent choice for almost any spot cooling or heating situation, including enclosed sunrooms, upstairs bedrooms, classrooms, hospitals, nursing homes, restaurants, hotels, workout rooms, computer rooms, offices and churches.They're also equipped with an anti-allergen filter and prevent the cross-flow of air with contaminants. And because they can be controlled by zone, it's easy to set the controls for the exact room temperature you want.
How does it work? Mitsubishi Electric Cooling & Heating can fit into almost any space because their innovative engineering optimizes the capabilities of the INVERTER technology and R410A refrigerant for more efficient systems with smaller indoor and outdoor units. R410A refrigerant is environmentally friendly, with zero Ozone Depletion Potential (ODP). The units themselves are also made of recyclable materials. To find out more about Mitsubishi Electric split-zoning products simply contact us.

Zoning
Your home is already designed and zoned for plumbing and electrical. Why not have each area or rooms of your home zoned specifically for cooling and heating in a particular area. Why waste money heating or cooling rooms that aren't in use. Zoning is a great way to reduce your electric bills while delivering customized comfort where you want it, when you want it. Contact us for further information on zoning.

Duct Remodification
Improperly sized or poorly designed ductwork is the reason why most homeowners are not very comfortable in their homes. In fact, 70% of systems have inadequate airflow, and the average HVAC system only delivers 57% of the system's rated capacity to the home. Through testing and modifying your duct system, your home can achieve the desired comfort level and save on energy costs.
Realizing the condition of your ducts is vital to the health and comfort of others in the household. An improperly designed duct system will experience lots of problems. It's actually one of the most common problems that a homeowner is faced with. You may experience the following with a leaky or poorly designed duct system:
High energy bills
Stuffy rooms
Hot and/or cold areas
Musty odors
System fails to reach or maintain desire comfort level
Excess dust
Premature motor and/or compressor failure
Excess operating noise
When it comes to your comfort, "we don't guess". We test and use proven science and math to determine exactly what is required and then provide you with options available to deliver your desired results.
If higher energy bills and discomfort have gotten you down lately, then take control of them by having your duct system inspected and tested by one of our NCI Certified technicians. Using these results, we can custom-design the right modifications for your home, and you can enjoy the comfort and energy savings you deserve in your home.